Doubt is an external energy that comes from other people or things. It creeps in our mind and spirit and conveniences us through "logic" that there is reason for not achieving your heart's desire. Please be reminded that faith does not depend on a logical foundation. Faith is an energy that can not be quantified Once you try to calculate it, you begin to give birth to doubt.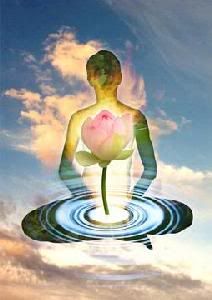 All of us have the potential of achieving that we believe in. Sometimes the mind creates doubt, but know that the doubt comes from within and no one has the power to cause you doubt unless you allow it. The bottom line is, you have the power to fulfill your dreams. You just need to find it within.
I was inspired by certain challenges recently which has motivated me to make this post. No matter how deep your spirituality runs, we are humans who are not perfect. I guess that is why we sometimes say "to error is to be human". It is, however, within our power to overcome the doubt we sometimes feel. No one can take that power from us unless you allow it.

Please click on this link and view this very powerful message, full of beautiful images, text and relaxing music!
http://awaken.greatday.com/
Enjoy all life has to offer! You deserve it!
All you have to do is believe it!